---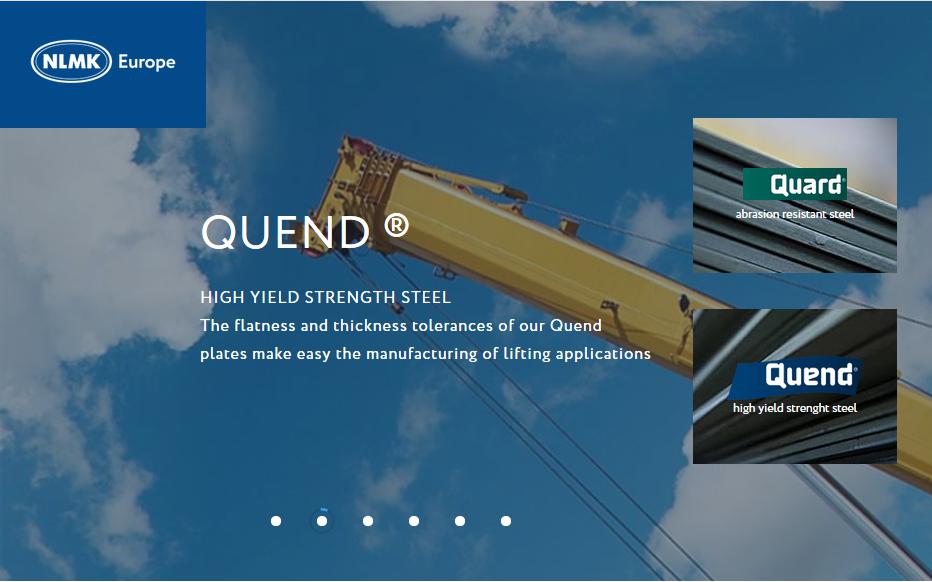 Quend® is produced at NLMK Clabecq in Belgium, where it is rolled and then quenching and tempered in a recent and modern heat treatment unit.
The production is made from slabs coming from the NLMK's Lipetsk production site.
The Quend® high yield strength steels plates are delivered with a yield strength of 700 MPa (Quend® 700), 900 MPa (Quend® 900), 960 MPa (Quend® 960) and 1100 MPa (Quend® 1100), with thicknesses ranging from 4 mm to 64 mm and widths from 1,500 to 3,100 mm.
---
Download data sheet
--------------------------------
---
PT. KRUPINDO LESTARI, Jl. P. Jayakarta 24/10-11, Jakarta 10730, Tel.(62-21) 639 3933 (hunting), Fax. (62-21) 639 8907, E-mail: info@krupindo.com