---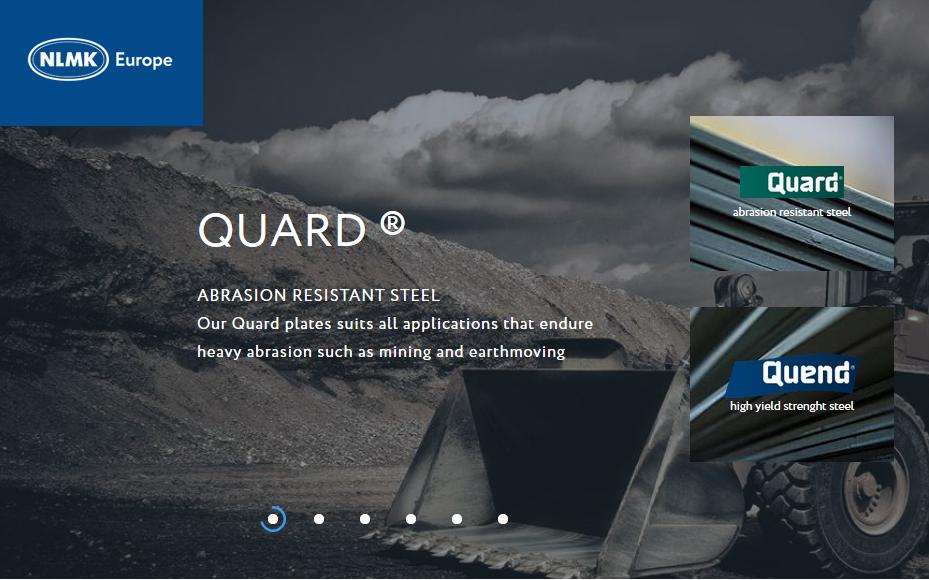 Quard® plates are produced at NLMK Clabecq, BELGIUM, where they are treated in a state-of-the-art Quenching and Tempering unit.
The slabs used are supplied by the NLMK's Lipetsk production site.
Quard® abrasion resistant plates are delivered with hardness of 400 HB (Quard® 400), 450 HB (Quard® 450) and 500 HB (Quard® 500),
with thicknesses ranging from 3.2 mm to 64 mm and widths from 1,500 to 3,100 mm.
They are designed for construction and mining equipments (excavators, dump trucks, bulldozers, hoppers, mixers, etc.),
as well as for machinery in very demand industries (recycling, agriculture, etc).
The use of Quard® may result in product lifetime being more than tripled when compared to products made from standard grades of steel.
---
Download data sheet
--------------------------------
---
PT. KRUPINDO LESTARI, Jl. P. Jayakarta 24/10-11, Jakarta 10730, Tel.(62-21) 639 3933 (hunting), Fax. (62-21) 639 8907, E-mail: info@krupindo.com