---

HARDOX®
Versatile Wear Plate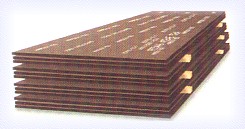 Hardox wear plate meets strict demands on wear resistance. The unique combination of consistent and high hardness, high strength and excellent toughness makes the material well suited for a wide variety of applications.
Hardox is a quenched and tempered wear plate which has been developed at SSAB Oxelosund. The product was launched on the market in 1970 and has then been continually developed to meet the needs of our customers. Throughout the world, Hardox is now synonymous with high quality, good flatness and good surface finish.
Although Hardox plate is 3-4 times harder than ordinary high strength structural plate, its excellent weldability and machinability properties make the material remarkably easy to work with.

High hardness leads to a much longer useful life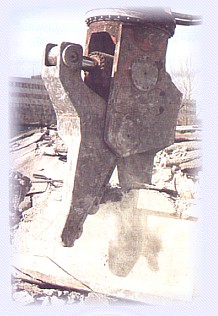 Hardox wear plate has been developed to withstand hard wear. The actual useful life depends on the material in contact with the plate and the type of wear to which the plate is subjected.
In the handling minerals, the equipment is usually subjected to stresses of several types sliding and impact wear, often also combined with heavy deformation. These different wear conditions would usually demand materials with different compositions and different properties.
But Hardox wear plate with a hardness of 400 or 500 Brinell can withstand most types of wear.
The useful life of Hardox 400 may be up to five times longer than that of ordinary high strength structural plate.
In certain cases, Hardox 500 can last more than three times longer than Hardox 400.

High strength - higher payload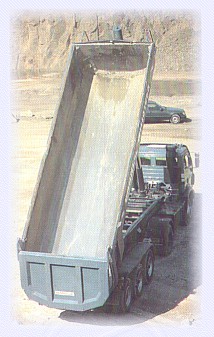 Due to its high strength. Hardox plate has better dimensional stability and thus sustains a smaller amount of permanent deformation. Thinner plate can also be used, which then results in a higher payload.
The excellent flatness of Hardox plate is also of great importance in the production of tipper bodies, for instance.

Excellent toughness
Hardox is no ordinary wear plate. Its toughness is very high even under difficult conditions, such as at high rates of strain combined with low temperatures. This makes Hardox particularly resistant to impact.
The properties are the result of an appropriate composition of the steel and an optimized manufacturing process.

Easy on workshop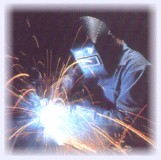 The lean analysis of the steel used for Hardox plate results in a low carbon equivalent. Hardox 400 and Hardox 500 have excellent weldability and can be welded - to Hardox and to all ordinary weldable structural plate - using any conventional fusion welding method.
Hardox 400 can be welded up to a combined plate thickness of 40 mm without preheating.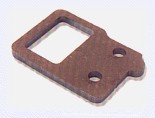 Gas cutting of Hardox plate is easy. As in all thermal cutting, a heat-affected zone occurs at the cut surface.

Thick Hardox 400/500 should be preheated before gas cutting.


Purity, flatness and consistent quality make Hardox plate well suited for press and roll bending.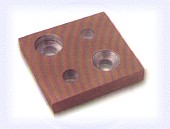 Hardox 400 and Hardox 500 can be machined in all machine tools, using tools with indexable inserts and in a stable, vibration-free set-up.
Hardox plate can also be drilled in a stable radial drilling machine. Using appropriate tools, Hardox plate can also be spot-faced and countersunk
Specifications :
Hardox 400

Hardox 500

Hardness

370 - 430 HB

470 - 540 HB

Thicknesses

4- 130 mm

5 - 80 mm

Impact strength
Charpy V notch,
longitudinal
test piece at -40 C:

30 J

25 J

Strength
Yield strength Rp0.2
Ultimate tensile strength Rm
Elongation A5

1000 N/mm2
1250 N/mm2
10%

1300 N/mm2
1550 N/mm2
8%

Carbon equivalent value
(CEV) for 20 mm thick plate

0.38

0.58

Stock Range : (Thickness)

4 - 130 mm
( 2.5 x 6 meters2 )

5 - 80 mm
( 2.5 x 6 meters2 )
---
PT. KRUPINDO LESTARI, Jl. P. Jayakarta 24/10-11, Jakarta 10730, Tel.(62-21) 639 3933 (hunting), Fax. (62-21) 639 8907, E-mail: info@krupindo.com